Collection:

Road to Freedom 2024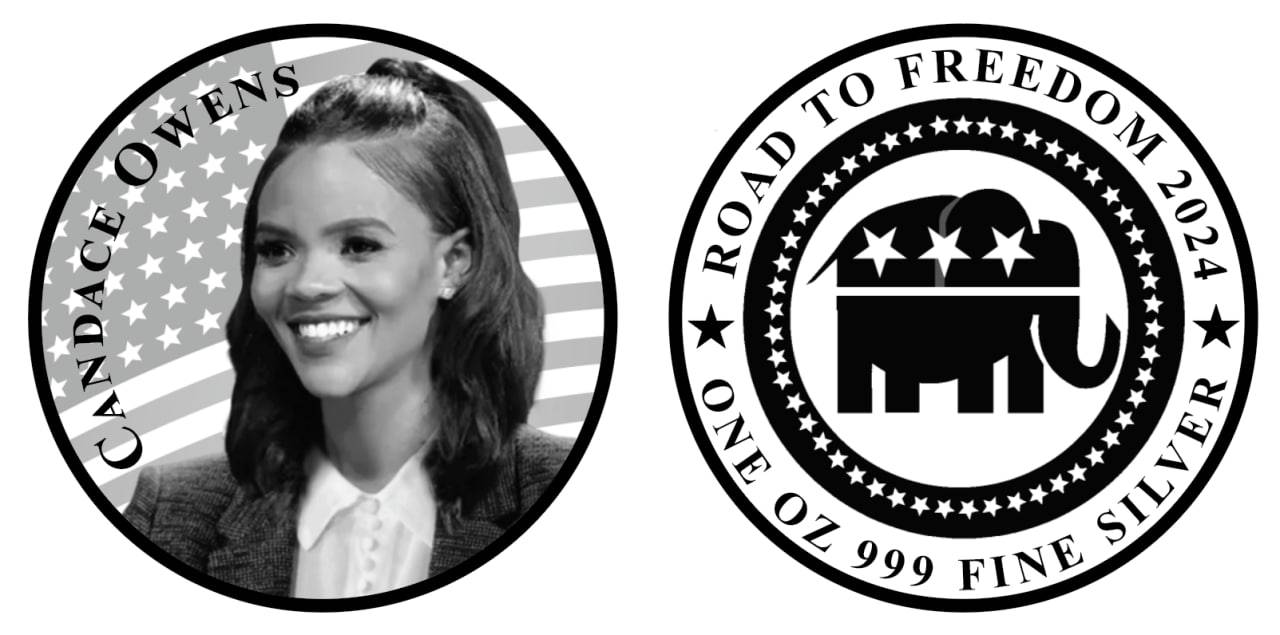 The Lovely Candace Owens....
21 August 2021
Candace Owens as a potential candidate for the presidential elections 2024
Candace is a powerful ground shaker that is out there fighting for our God given rights, and will be a large part in this next election. This is why we decided to add her to the Road to Freedom 2024 Coin series. Having this amazing women going down in history and having a commemorative silver coin that will last ages.
Born April 29, 1989, Candace Amber Owens Farmer is a conservative American who is an activist, political activist, author, and talk show host. Although initially critical of the then US President Donald Trump and his party, she eventually changed her side and became a pro-Trump activist as a black woman. What makes it more interesting is the fact she is a strong critic of Black Lives Matter. She has previously also worked for the conservative advocacy group named Turning Point USA for a couple of years starting from 2017. Since the beginning of this year, she is working for The Daily Wire and hosts Candace, a political podcast.
She rose to fame as a right-wing favorite with the start of her YouTube channel Red Black Pill. She is a strong critic of liberal groups and has supported Trump's presidency in her videos, with titles such as "WTF? Black Lives Matter Has a List of Demands for White People!" Similarly, she also runs and advocates her "Blexit" (black exit) campaign. Using the latter, she keeps encouraging Black Americans not to support the Democratic Party.

Having mentioned that, many people think of Candace Owens as a favorite who might run for the next presidential election in 2024 since they believe her to be forward-thinking. Her being on magnificent terms with the Republican party might also help her in getting a ticket for the next elections. Some people on various social media platforms have already expressed their strong support for her, should she run in the presidential elections. Not only this, but Kanye West, who at one of the points thought of putting himself forward as a presidential candidate has also openly supported her views on social media.
In a nutshell, Candace opposes liberal policies. She has written a book accusing liberals of running a racist party. She believes liberals are deliberately lowering standards and expectations of black people to make them dependent on government policies and programs. Democrats, she then argues, use false promises of providing them with better opportunities programs. Hence, they continue dominating the Black vote.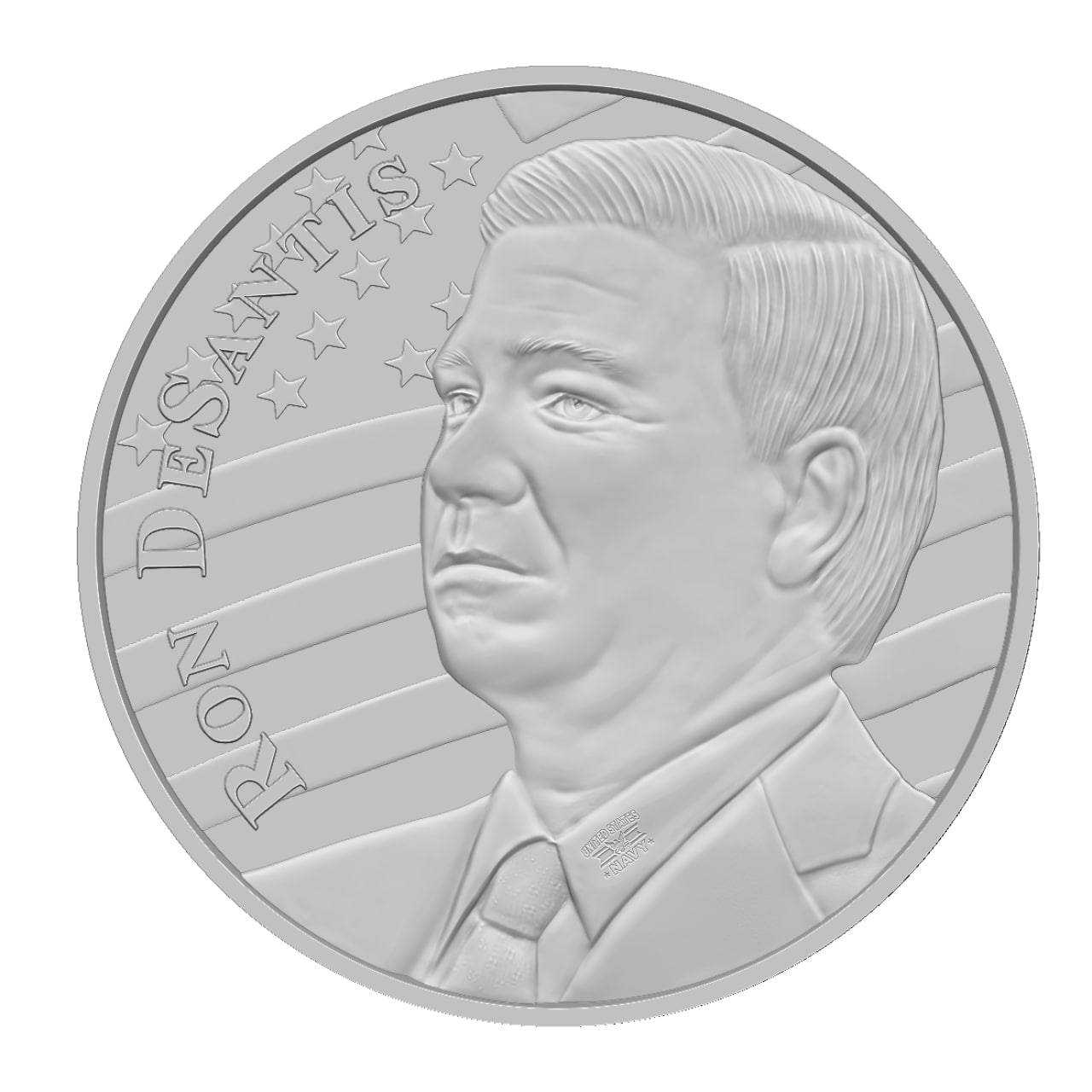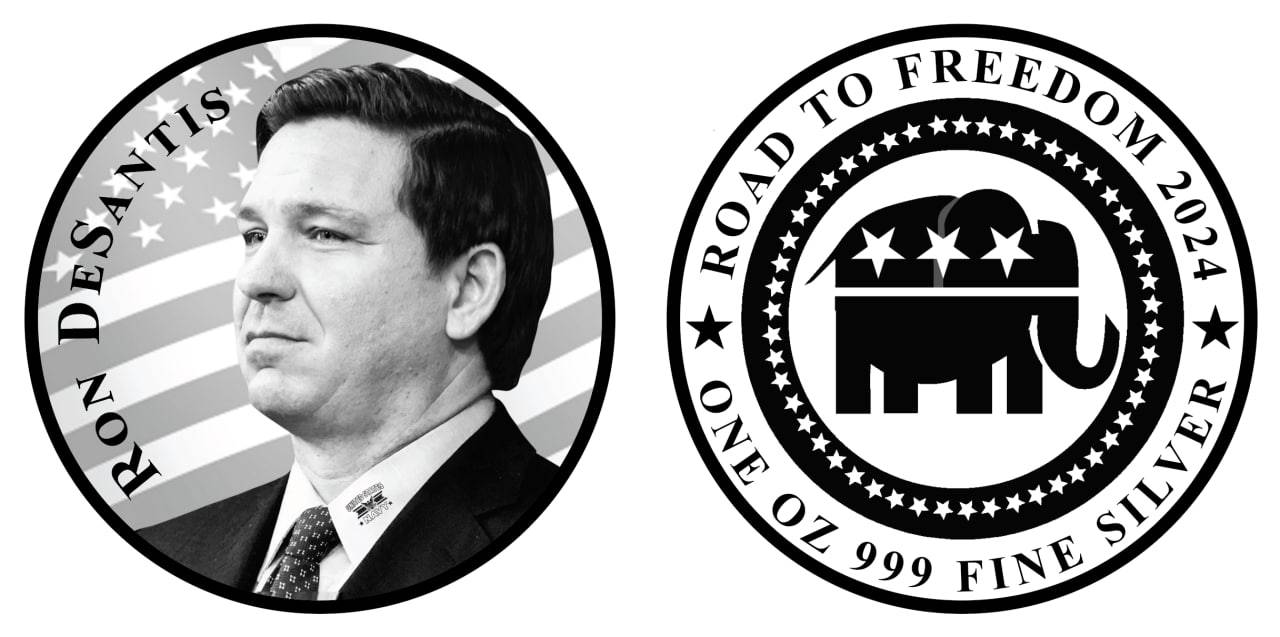 The Road to Freedom Series Starts...
19 July 2021
Gov. Ronald DeSantis has been a patriot of the United States of America all of his life and has served his nation faithfully. Prior to serving in the armed forces, DeSantis attended Yale University and graduated with a B.A magna cum laude in history. Later he attended Harvard Law School and graduated with a Juris Doctor cum laude. Both in his armed forces career and in his role as one of America's leaders, he has put the tools that he has learned from these prestigious Universities to good use.
During the war in Iraq, DeSantis answered his country's call and served as a member of SEAL Team One as the Legal Advisor to the SEAL Commander. Before this, he was a Lieutenant and worked for the Commander of Joint Task Force- Guantanamo, working directly with detainees at the Guantanamo Bay Joint Detention Facility.
  A few years later Ron DeSantis married the love of his life Casey Black and the two having strong family values were blessed with three children. The family currently lives north of Daytona Beach in Palm Coast.
After serving in the navy, DeSantis set his sights on continuing to serve his nation by running for office and in 2012, he served as a member of congress for Florida's 6th congressional district. During his time in office, he served as the chairman of the Subcommittee on National Security where he continued to keep America safe. While in congress, DeSantis served on several subcommittees and ensured that his strong history and extensive legal knowledge would be put to good use.
In 2019, DeSantis became the governor of Florida, defeating Andrew Gillum and has served the great State of Florida in that capacity to this day. In 2020 DeSantis openly showed great support of President Trump and supported his legal disputes for the 2020 United States presidential election results. He is still one of President Trump's greatest supporters.
Desantis has been the lead Governor that is paving the way for true american values and passing laws in Florida to ensure that the far left cannot take those values away. This is the kind of man we need in Government that will not bow down to the media and will stand strong for our american rights
While it is unclear if President Trump will choose to run again in 2024, there is a large chance that Ronald DeSantis will choose to continue to serve America by throwing his hat into the ring and running a campaign to become the next President of the United States of America. Here we see him represented on a coin as one of our 2024 Hopefuls Collection.
LET'S START A CHAT
Have a new coin idea? Want to talk about an existing order? Looking for information about a new product coming soon? Our team is here to help! Reach out today!
Ask us anything! We'll get back to you within 24-48 hours
...or send us a message via the contact form here!
Thanks!
This field is required
This field is required
This field is required
patriotcoins.com
a HotCoco USA LLC company
11625 Custer Road #110-301
Frisco, Texas 75035

PatriotCoins.com is home to the finest collection of silver, copper & gold coins that celebrate our American values.
Call Us:
+1 972 468 8627
Mon-Fri 8:30am-5:30pm Central

0 products
Sorry, there are no products in this collection